BONNIE, MANAGER of KARMA LIVING STORE, ADELAIDE AUSTRALIA
"Its amazing how much people have embraced the Pranamat Eco - especially staff - with weary legs and tired feet!" "Customers are really loving this item (Pranamat Eco) and it is really taking next to no selling to see them walk out of the door!"
_______________________________________________________________________________
A customer from Santa Monica, CA
5 of 5 stars
"I'll be honest, my friend told me that the pranamat was going to hurt at first and I was skeptical. While the first few seconds on the map there's a tingling sensation, after a minute on it it starts to feel like a massage. After five minutes I felt de-stressed and energized. This is the perfect at home treatment for stress and tension outside of getting a massage.Plus I think the lotus flowers on the mat are pretty, almost like an art piece."
________________________________________________________________________________
A customer from St. Cloud, MN
5 of 5 stars
"After spending hours each day hunched over a computer, my back, shoulders, neck and the back of my head hurts. Ouch. So. When I heard about the acupressure Pranamat Eco mat...I gave it a try. I laid on the mat with a bare back and once my skin touched the lotus shaped pressure points; my bodies' blood flow immediately increased to the area where it hurt. The hundreds of pressure points felt good and I could feel the burst of energy helping to eliminate my pain. It was an 'ahh' moment! No headache and no need for aspirin or other medications. 'Thanks Pranamat!' I'm glad I found you."
___________________________________________________________________________________
Massage Therapist and HHP from San Diego, California, SC
4.7 out of 5 stars
"I got my first Pranamat nearly a year ago and I still use my my mat daily for ½ - 1 hr or more. A warning for first time users: Pranamat takes some time (from a few days to a week) to get used to. For the first couple of times lying on the mat may feel uncomfortable and prickly. I would suggest to start by lying on the mat only for a few minutes at a time with a T-shirt or so on. Increase the time gradually when your body (nervous system) gets used to it. The way I mostly use my Pranamat is that I set it on my bed in the evening before I want to fall asleep and lay on it until I feel relaxed or until I fall asleep. In fact, many a night I do fall asleep on my Pranamat… In my experience Pranamat is a great tool for pain and stress reduction, for releasing muscle tension and for inducing relaxation. As a massage therapist, holistic health practitioner and assistant teacher of massage therapy, I always want to understand how something works on the body and why and how something works if it seems to work. So, for those who are interested in understanding the science behind it, this is how I see that Pranamat works: When lying on my Pranamat, the pointy lotus flower petals stimulate the nerve endings in the contact area and send my brain 'pain messages' without me feeling the pain. The beauty of this is that as my brain receives such 'pain messages', my body starts releasing endorphins, which function as natural analgesic (pain-killer) and relaxant. Also, when lying on the mat, as the pointy petals stimulate my nervous system they also stimulate my blood circulation by bringing in blood to the body area in touch with Pranamat and thus increasing my peripheral circulation. So, for example, when I'm having cold feet, I stand on my Pranamat for 5-15 minutes and my feet will feel nice and warm again."
_________________________________________________________________________________
V.Madrid
"I just received my pranamat eco today (lavender) and tried it out for about 25 minutes and so far, I like it. At first I was hesitant to try it out because I sure as heck didn't want to lie on a "bed of nails" (that's what the lotus points feel like) but as I lay myself down on it, it didn't feel like it at all. At first, it felt a bit strange, but about 1 minute later, my back felt all warm and I started to feel relaxed. The brochure says that under 20 minutes it's energizing, and after 25 minutes it can become very relaxing. You can even sleep on it - which I plan to do tonight. 

It works on the meridian system and stimulation of the points using the lotuses embedded in each mat can awaken your energy system and help with pain relief, insomnia, meditation and so much more. I'm looking forward to using it for restful sleep as I'm a new mama and we all know what comes with a new baby - no sleep! 

I can definitely see myself using this every day, or at least a few days a week, even for just a few minutes to for energy and longer times for relaxation. I also like this particular one because of the products used to make it - no cheap plastic or synthetic padding here - instead, the cover is linen and and padding is made of coconut fiber."
___________________________________________________________________________________________
Stephanie, Aiken, SC
5 out of 5 stars
"I use my Pranamat a few times a week before bed. I place it lengthwise on the bed touching my pillow and lie on it face up for 10-20 minutes. It stings for the first 10 seconds then feels warm. I recommend using it daily for at least 10 minutes at a time for a week before you decide whether you like it--it takes a few days to get used to, then you may be hooked. :) 

I usually have tight back muscles and this helps loosen them considerably, even after a hard workout. I also feel mentally relaxed after using my Pranamat. It is well made and well worth the cost. 

I highly recommend this for anyone with a tight back or trouble sleeping."
___________________________________________________________________________________________
J.Stone, California, USA
5 out of 5 stars
"I absolutely LOVE this mat. As other reviewers have written, it does take some getting used to....At first I had to use it with some fabric between my back and the mat. After about a month, I no longer need to, and prefer using the mat without it. I actually look forward to using this every day. If you use it for about 5-10 minutes, it feels energizing, but longer than 15-20 minutes, it's relaxing. I often use it during Savasana at the end of my yoga practice. 

While there are other less expensive types of this mat available, this one is really the best; the quality is fantastic, the materials are of the highest quality, leading to a better experience. I also own the Shakti Mat which I like for travel, as you can take the foam pad out. I just roll it up and pack it in my suitcase; it's nice for travel, and is better than nothing, but doesn't really compare to the experience of the Pranamat. 

I HIGHLY recommend this product. It is well worth the money, and well worth making it a part of your daily routine."
 __________________________________________________________________________________________
Samantha Sample, an advocate for holistic health and wellbeing: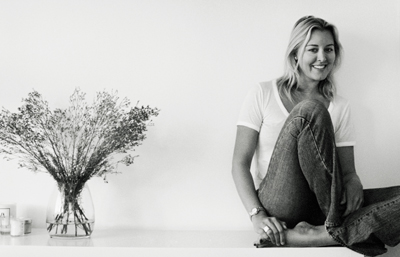 "After using the Advaita Pranamat every afternoon for a couple of weeks I am sincerely impressed with the relaxation effect it has on my body. I spend a large portion of my day working on a computer, and as a result tension is sometimes held within my shoulders and back. I have been using the Pranamat to help make the transition from "working day" to "relaxing evening" and I must say that it certainly has helped tremendously. In a world where we lead increasingly busy lives, spending more time at work, and bringing that stress from work to the home environment, many of us are finding it more and more difficult to naturally relax in the evenings. I highly recommend the Pranamat for helping to make that transition and to ease and release the day's stress to help promote a peaceful nights sleep. Needless to say all the other wonderful benefits the Pranamat does for your health and wellbeing!"
---
Schmerz Tatiana, United Kingdom
When I opened today the packet and put my hands on the beautiful looking mat, I was more than surprised. It felt like sharp dents and I imagined I could never put my body on it. I had my first session, 10 minutes on shoulders and back and not only I survived the experience but I could feel my digestive system reacting like when I see my osteopath. I am quite looking forward at the next ten minutes and shall rate the experience in two weeks. The design is superb. More soon!
Rated 4 of 5.
---
Alison, United Kingdom
I was suffering from a raging headache the morning my Pranamat was delivered; after settling myself (somewhat gingerly!) onto the mat I gradually became accustomed to the sharpness of the little lotuses and drifted off into a lovely sleep. I awoke about 15 minutes later feeling invigorated....and without a trace of the headache I'd been battling with for days!! I love it, and the kids think it's really funny to tell their friends that mum lies on "a bed of nails"!
Rated 5 of 5.
---
Paula, United Kingdom
I really love this mat so much I have recommended it to friends and family. The first time I used it I wasn't sure as it was a bit prickly but you get used to it and enjoy it after a while. I use it every day and as I suffer with back and shoulder problems this has helped a lot and was a really good buy.
Rated 5 of 5.
---
Rebecca Amos, 31, United Kingdom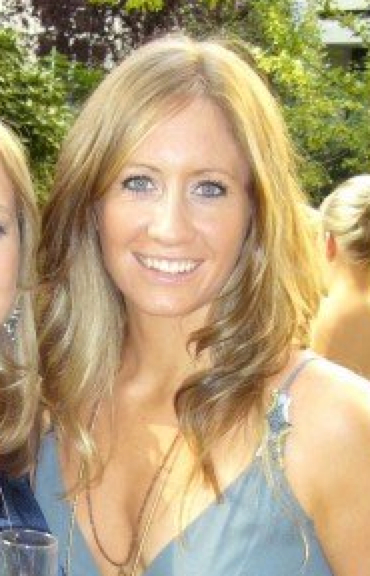 'I use my Pranamat at night before i go to sleep - it completely de-stresses and relaxes me, allowing me to let go of any thoughts from my day.
The improvement in the quality of sleep i now have since using the prana mat is amazing, I wake feeling energised and refreshed for the new day ahead.
I highly recommend using the prana mat on a daily basis.
---
The Pranamat – A Contemporary Bed of Nails

By Caroline Shola Arewa

I admit to being a little bit sceptical when I first saw the Pranamat. I have had the privilegeand life changing experience of living in India for one and half years and am committed to preserving its ancient knowledge and teachings; so I was also intrigued. Something about the quality and colours of the Pranamat and friendliness of the team drew me in when I first saw and experienced the Pranamat at the London 2009 Yoga show.

The Pranamat is a high quality, attractive, contemporary bed of nails. Wow, how does this work? I asked myself. I had seen the old beds of nails in India and never been tempted to lay on one, for obvious reasons! I certainly would not want to get pierced by nails. I felt no need to test my will power or prove my mystical capabilities. However, I was happy to try the Pranamat and immediately stepped on to it. After standing on it, an amazing sensation filled my body that I knew was triggering the nerve pathways throughout my whole system. My feet and body tingled at first and then gave way to a feeling of peace. I wanted to put the Pranamat to the test. Over the past two weeks, I have used my mat daily I have stood on it, laid down and relaxed on it, and used it at my desk as a foot or back rest. I have really enjoyed it and most of all I have definitely felt an increase in my energy levels and a need for less sleep.

So how does it work?

The Pranamat is actually working on many different levels. It works on the physical, psycho-emotional and metaphysical levels. Physically it is great because it stimulates the nervous, cardiovascular and immune-endocrine systems. It has a balancing effect on the autonomic nervous system as it both stimulates and relaxes. In order to relax on a bed of nails you have to release and let go, it requires you to focus, breathe and return your attention to your physical body. This is very healing in itself as many of us live outside our bodies preferring not to feel the various aches, tensions and stresses we regularly live with. Pranamat helps you release physical and mental blockages, allowing you take up residence again in your body. Pranamat promotes self-regulation which is your body's ability to self heal given the right circumstances.

This process of release and self-regulation also involves the psycho-emotional aspect of your being. Unlike many activities, lying on the Pranamat asks you to be conscious and present. It requires a special kind of awareness; the lotus petal nails are relatively sharp so you have to be aware as you get on and off the Pranamat. Anything that raises body awareness is a good thing. A level of trust is also developed, although the lotus nails cannot pierce the skin and are not really painful, it is still a challenge initially as the mind negotiates with itself finding the trust and courage to step onto the mat. This strengthens the mind much like walking on fire, only a lot easier. As you gently allow the pressure of your bodyweight to settle onto the mat pressure from inside your body is released. You spontaneously breathe and let go as you initially get on the mat. It reminds me of some of the stress techniques used in somatic therapies where a build up of pressure is created in the peripheral body that eventually gives way to a release in the inner body and corresponding internal orgāns. This offers a sense of deep relaxation. When using the mat for periods of twenty minutes and more I experienced deep relaxation and what is known as Yoga Nidra, Yoga sleep. This is a waking sleep that deeply rebalances the entire body, mind and spirit.

Using the Pranamat daily is a ritual, a meditation, and in this way it raises energy Ievels and uplifts the spirit. It is a wonderful way of getting rest, alone time and deep relaxation. It gives the body an opportunity to switch to parasympathetic dominance; this has a cleansing effect on the body. Chemicals release that clean up after the body has been subject to flight and flight chemicals, which are a common occurrence in modern living. We are often plagued with stress and all its related dis-orders and repercussions. While relaxing on the Pranamat, visions, colours, dreams can be experienced, the body might gently jerk, spontaneous sounds may be heard, these are all signals of the body, mind and spirit self-regulating. Resting on a Pranamat can provide the system with much needed space to heal and revitalise.

After my initial scepticism, the Pranamat gets my vote. I use it personally and with clients. I recommend it as a tool for relaxation and self-regulation that can help the body self-heal. The colours used for the Pranamat are designed to resonate with the chakras and different energetic vibrations in your body. This ancient Indian tool has been preserved by Advaita as a high quality, beautiful contemporary way of relaxing and re-balancing for health and wellbeing.
Caroline Shola Arewa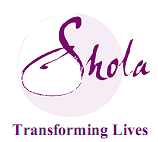 Shola Arewa is a Master of Yoga, Health Coach and expert on the ancient Chakra system.
Shola is the Author of the highly acclaimed 'Opening to Spirit' and Founder of Energy 4 Life - health and conscious living programme.
---
Jevgenya Barone,
researcher, yoga teacher in UK

It's been only couple of weeks since I started to use the Prana Mat.

I am amazed and pleased that I can already experience positive impact on my health and wellbeing of the product. It is very efficient tool for resolving tension, stress and helps with deep relaxation and in my case - most importantly with sleep.

The little needles of lotus petals are bit ticklish, but after couple of minutes laying on the mat you do not feel any disturbance. The minimal time for me to relax deeply on the mat would be about 15- 20 minutes.

The mat is compact, so I have taken it with me to work to sit on while at my desk. I also used the Prana Mat while doing my Yoga exercise, in particular it works well with seated, some of the standing and balancing, and restorative asanas.

I definitely can recommend the mat and wish everyone happy using.
---
Dr. Maksim Volodin, ayurvedic therapeutist, student of Dr. Torsunov, expert in Yoga and Vedanta. Studied in Vedical health institute in Mumbai, India:





I felt an enormous therapeutical delight from body contact with Pranamat Eco.

Besides direct theraphy I sit on it in padmasana during the day reading books and working on computer. Its impact is similar to same of well known Kuznetsov and Liapko applicators, but given piece is different by almost immediate effect that is achieved by competently applicators placement on the mat, by their design, material and puncture step as well as by optimal application pressure that is achieved by coconut fibers inside the mat.

Other important factors are Pranamat's high ecological compatibility and aesthetic.
Thorns irritate skin and nerve endings in and around acupuncture points causing stimulation of local blood circulation and inner organs that are reflexively connected to a particular body surface area.

I believe that Pranamat is very helpful to yoga practitioners and all of those who do not have any prejudice towards acupuncture.


---


Svetlana Nikitina, 39, Latvia
Ayurveda specialist, certified doctor





Although being a doctor and consulting people with health problems, when trying the Pranamat I was trying to identify the benefits it can bring to people in general with no serious patologies.

I discovered an amazing role for the Pranamat to play nowadays when people due to long office hours and lack of time spent in the fresh air are not having enough oxygen supply which is a vital source for healthy life and proper functioning of human body.

The Pranamat is amazingly stimulating the skin integument. Microcirculation of blood is activated thus stimulating the absorption of oxygen through skin. It leads to better elasticity, vivid color and improved structure of the skin. Due to the usage of synthetic materials in our clothing we are preventing the skin from the essential amount of oxygen as well as stopping the proper oxygen supply to our inner organs. By skin stimulation all the body starts "to breathe".

The skin is our main part of the body for the detoxication. Acupressure mat is activating the blood circulation even in very small capillary which leads to activated detoxication. Getting rid of toxins is one of the main processes for keeping healthy and clean body and proper functioning of all the organs.

It is hard not to notice the naturally warming impact the Pranamat creates for the back. Our natural thermoregulation centers are stimulated. People with back pain can heal it and people who never had back pain can prevent it. The warming effect appears in the part of the body where it is needed at the particular moment the most.

As great as acupressure massage therapy or acupuncture therapy can be, the Pranamat works in similar technique but what is special about it – it works on various points at the same time.

From all the effects mentioned by me above as 39 years old woman I can say that the skin is the best sign for the young and energetic look and we want to keep it elastic and healthy as long as possible, so I would definitely recommend it to every woman and in all the parts of body you can imagine! In combination with anticellulite oil or cream after using the Pranamat it can be an amazing help in conquering that problem.

From doctors point of view I can say that lungs and skin are connected and by stimulating the skin, all the body starts to "breathe". Due to this function Pranamat can be a great support in healing bronchial and pneumonic diseases. I will definitely recommend it to my friends, clients and family.


---

Kathrin Kowitsch, 27, Germany





I am from Germany and I am a student and an English teacher. I travel a lot by airplane and by car. I am very busy all the time and I do not have so much time for relaxing. My back used to hurt me a lot, but I use the Pranamat and my back gets better and better. I am in India now and I use the Pranamat after my daily Yoga exercises as well. The mixture of this mat and good Yoga increases my energy level and helps to relax everyday.